Wheel Alignment Service in Midwest City, OK

One of the best ways to keep your vehicle good for the long haul is to provide proper maintenance services. Yet, there are some services that the common individual may not know about. For example, getting your wheels aligned may seem like a small thing, but it goes a long way towards protecting the safety and performance of your automobile's operation. At David Stanley Dodge, we make sure that your set of wheels is well taken care of. Stop in to learn more about receiving a wheel alignment.
Why is a Wheel Alignment Service Relevant?
Easily forgotten about by many is the truth that having your wheels looked at and aligned regularly can save precious money and time. When wheels are aligned in an improper fashion, immediate distress can occur on your tires. As a result, care that costs heavy payment may come about. On the other hand, this can be easily avoided when you agree to the aforementioned, typically inexpensive process. When you don't have your wheels aligned properly, other issues could also come about. The imbalance causes tires to drag, negatively impacting fuel economy. At the same time, steering can become difficult, leading to more hazardous risks. If for no other reasons, being economically efficient and safety conscious are two points worth consideration when determining if you should receive a wheel alignment service.
How Can I Identify When a Wheel Alignment is Necessary?
Be mindful of a few points when considering if this service would benefit you most. First, if you notice upon observation that any particular treads on your tires seem out of order, it could be a potential warning sign that your wheels are off-centered. Signs of this would be if the tire threads are worn unevenly or if unusual sounds are being heard. Also, if you see tires whose treads have been completely broken down to the point where they're practically indistinguishable, you should identify this as a sign that your tires are balding. In the aftermath, it should then be accepted that the tires are unsafe and need immediate care. Other tips suggesting that your roadster is in need of tire services are if it feels harder to handle, or if maintaining stability has suddenly become more of a challenge. If either of these elements presents themselves, or you feel that the vehicle has been pulling you in one direction, talk with our Service Department today.
Why David Stanley Dodge?
At our dealership, you'll find confidence knowing that you're being given top-notch service. We regularly offer service specials to help save you money, making it easy for our customers to receive the care they need without having to give up too much financially. In addition, our Ask a Tech online form makes it easy to receive answers to questions you may have if you're busy and unable to come into our dealership, while you can even schedule a service online to avoid the inconvenience of having to wait. Yet that's not all! Our well-trained, highly qualified staff offers you a variety of parts that serve your needs. Often at discounted rates, you can put your mind at ease knowing that you're receiving high-quality assistance which will make it easy to fix any issues! Stop in today if you have questions and take advantage of our shuttle service, drop off service, and free Wi-Fi.
Through David Stanley Dodge, you'll receive quality care from our team of professionals at our Service Department! Located just off SE 29th Blvd., we're committed to taking care of your needs. Stop by to learn more about a wheel alignment service in Midwest City, OK, today!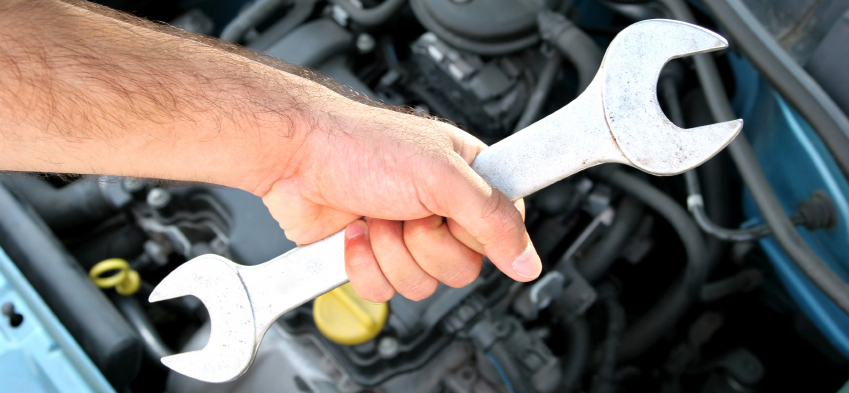 Testimonials
GOOGLE
7-4-2020
GOOGLE
7-2-2020
GOOGLE
7-2-2020
GOOGLE
7-2-2020
GOOGLE
7-1-2020
GOOGLE
6-30-2020
GOOGLE
6-28-2020
GOOGLE
6-27-2020
GOOGLE
6-27-2020
"Routine Maintenance"
DEALERRATER
6-27-2020
GOOGLE
6-27-2020
GOOGLE
6-27-2020
GOOGLE
6-26-2020
"I had a minor crazy problem with my Chrysler Pacifica..."
DEALERRATER
6-25-2020
GOOGLE
6-25-2020
GOOGLE
6-24-2020
GOOGLE
6-24-2020
GOOGLE
6-24-2020
GOOGLE
6-23-2020
GOOGLE
6-23-2020
GOOGLE
6-23-2020
GOOGLE
6-23-2020
GOOGLE
6-23-2020
"The Best I've seen"
DEALERRATER
6-23-2020
GOOGLE
6-23-2020
GOOGLE
6-23-2020
GOOGLE
6-23-2020
GOOGLE
6-23-2020
GOOGLE
6-23-2020
GOOGLE
6-23-2020
GOOGLE
6-23-2020
GOOGLE
6-23-2020
GOOGLE
6-23-2020
GOOGLE
6-23-2020
GOOGLE
6-23-2020
GOOGLE
6-23-2020
GOOGLE
6-23-2020
GOOGLE
6-23-2020
Read More
Service Hours
(866)-714-4315
| | |
| --- | --- |
| Monday | 7:00 am - 7:00 pm |
| Tuesday | 7:00 am - 7:00 pm |
| Wednesday | 7:00 am - 7:00 pm |
| Thursday | 7:00 am - 7:00 pm |
| Friday | 7:00 am - 7:00 pm |
| Saturday | 7:00 am - 4:00 pm |
| Sunday | Closed |