Tire Rotation Service near Edmond, OK
Getting your tires rotated is a service that should be a priority if you're to maintain a vehicle that is well taken care of. At David Stanley Dodge, our team of service professionals ensures that you'll have somewhere to go if ever the time presents itself. Stop by today to learn about how we can help you.
Importance of Tire Rotations
Having your tires rotated could be performed manually, but is also a complex process. Therefore, having your automobile in the hands of trained mechanics might be your greatest option if you're hoping for long term success. When tires are used, they become worn over time due to stress and fatigue. This can not only affect the appearance, but also the ability to handle the road ahead. As a result, the likelihood of encountering a hazardous situation resulting in negative consequences increases. Along with avoiding issues related to the vehicle's operations, having a tire rotation service is also a good way to save money. By choosing this option, you pay a relatively low amount compared to what could be charged to you down the road if a greater challenge occurs.
Process of Rotating Tires
Completing this process involves some tools, mechanical knowledge, and dexterity. You'll first need to loosen the lug nuts that help hold in place, then raise it up on a hydraulic jack. While most dealerships have these stands available, they can be difficult to find and are often expensive to purchase independently. Afterwards, the wheels must be taken off and then a further inspection takes place to ensure that there is no other damage to your automobile's suspension system, or other associated components. It's a worthwhile option to consider members of our Service Department who are trained to have a full understanding of the procedures involved. When there's no further reason for concern, the first wheel is installed, tightened with lug nuts, and this pattern is continued with the other wheels until all have been reset. Once comfortable with its stability, the vehicle is ready to be driven again. At David Stanley Dodge, we're not only happy to complete this operation for you, but also ready and willing to answer any of your questions.
Why David Stanley Dodge?
Our friendly Service Department is always willing to offer a helping hand. Quite often, we have discounts on a variety of services – including tire rotations – that make your shopping experience much more affordable. We're typically open well into the evening, and you can schedule an appointment with us to avoid the inconvenience of having to wait. Or, if you're curious about an issue related to your car, contact one of our service professionals directly with the aid of our Ask a Tech form. It's easy to find online when you look on the left-hand side under our Service tab. Fully aware of the fact that knowledge is power, we're interested in educating you on the process of keeping your car in good standing. Don't hesitate to contact us today!
Here at David Stanley Dodge, we employ the best to make sure your vehicle has received the quality of care it deserves. We're determined to make your time with us go by smoothly. The next time you're headed down Monroney Drive, come on by for a tire rotation service near Edmond, OK.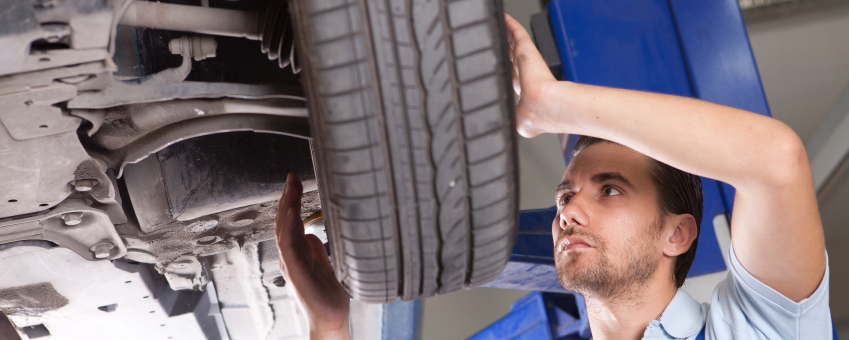 Service Hours
(866)-714-4315
| | |
| --- | --- |
| Monday | 7:00 am - 7:00 pm |
| Tuesday | 7:00 am - 7:00 pm |
| Wednesday | 7:00 am - 7:00 pm |
| Thursday | 7:00 am - 7:00 pm |
| Friday | 7:00 am - 7:00 pm |
| Saturday | 7:00 am - 4:00 pm |
| Sunday | Closed |
Testimonials
"Polite, friendly service."
DEALERRATER
5-30-2020
"Great service"
DEALERRATER
5-30-2020
"Steve Richardson was very helpful in assisting my wife..."
DEALERRATER
5-30-2020
GOOGLE
5-30-2020
GOOGLE
5-29-2020
GOOGLE
5-29-2020
GOOGLE
5-29-2020
GOOGLE
5-29-2020
"Vehicle purchase"
DEALERRATER
5-29-2020
GOOGLE
5-28-2020
GOOGLE
5-28-2020
"Their service department is 1st Class"
DEALERRATER
5-28-2020
GOOGLE
5-28-2020
GOOGLE
5-28-2020
GOOGLE
5-28-2020
GOOGLE
5-28-2020
GOOGLE
5-28-2020
GOOGLE
5-28-2020
GOOGLE
5-28-2020
GOOGLE
5-28-2020
GOOGLE
5-27-2020
GOOGLE
5-27-2020
"Clearly one of the nation's most elite car dealers"
DEALERRATER
5-27-2020
GOOGLE
5-25-2020
GOOGLE
5-23-2020
"Smooth experience just like my new ride!"
DEALERRATER
5-23-2020
GOOGLE
5-23-2020
GOOGLE
5-22-2020
GOOGLE
5-21-2020
GOOGLE
5-20-2020
GOOGLE
5-20-2020
YELP
5-20-2020
YAHOO
5-20-2020
GOOGLE
5-19-2020
Read More