Tire Rotation Service near Mustang, OK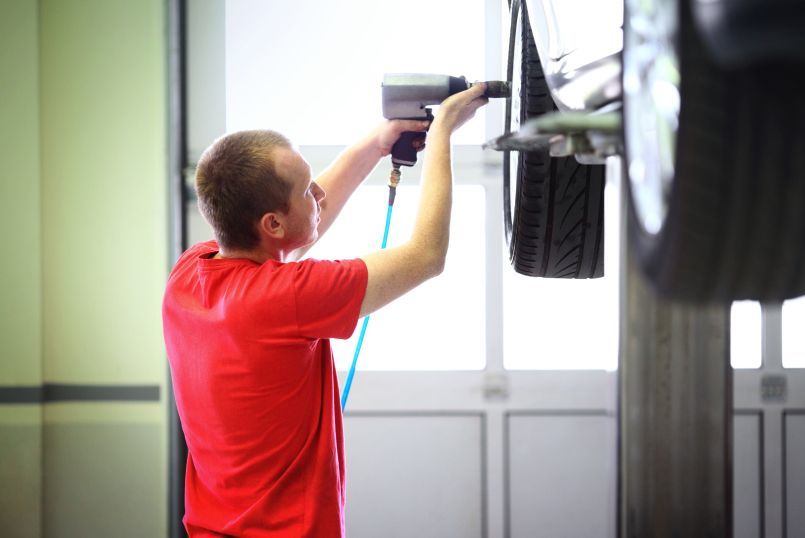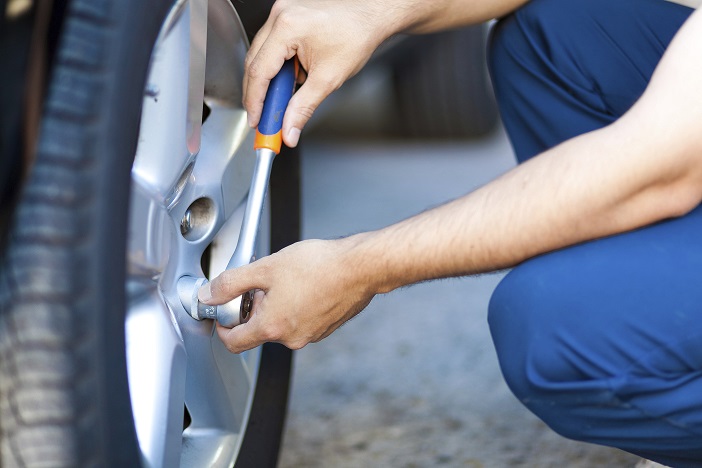 While maintenances like getting your oil changed and tire rotationed don't offer immediately obvious benefits, they both keep your performance and function at peak condition, and increase longevity of your vehicle. Tire rotations are often more neglected than oil changes, but with tires being such an investment, they should definitely be performed regularly. We can lend a hand at David Stanley Dodge and complete your tire rotation service in no time – and we can often do it the same time as your oil change!
Tires tend to wear unevenly – it all depends upon your powertrain and the type of driving you do. Typically, though, the front wheels, especially the front right, wear more quickly than the back. If left unchecked, you could end up changing them one at a time, missing out on all of the great deals that purchasing four tires at the same time offers. Rotating your tires doesn't have to do with its rotation on the pavement, but their position on the axles. Depending on which tires are wearing more quickly, the technician may swap your tires perpendicularly, horizontally, or vertically in an effort to even out the wear patterns.
Tires should be rotated every six month or so, which nicely coincides with your oil change appointment. You can secure a time for both right here on our site, using our Schedule Appointment form. Before coming in, check out our service specials, which are updated every month and designed to save our customers money. When you come in to complete your service, we'll perform a multi-point inspection to ascertain that everything is functioning correctly, run your vehicle through our carwash, and present it to you, squeaky clean. Our service advisors will sit down with you to speak about any possible upcoming maintenance requirements. If it turns out that you'll be needing a new set of tires soon, we can discuss options – our fully stocked Parts Department has all of the name brands you trust, including Goodyear®, Michelin®, and more. Whatever your needs, our technicians will take care of your vehicle like it's their own and get you back on the road before you know it.
Take a seat in our waiting room and have a nice, hot cup of coffee while our skilled technicians at David Stanley Dodge perform your tire rotation service near Mustang, OK. We're conveniently located at 7609 SE 29th Street in Midwest City, OK, and open Monday through Saturday. We hope to see you soon!
Service Hours
(866) 714-4315
| | |
| --- | --- |
| Monday | 7:00 am - 7:00 pm |
| Tuesday | 7:00 am - 7:00 pm |
| Wednesday | 7:00 am - 7:00 pm |
| Thursday | 7:00 am - 7:00 pm |
| Friday | 7:00 am - 7:00 pm |
| Saturday | 7:00 am - 4:00 pm |
| Sunday | Closed |
Testimonials
Very happy with my purchase
September 21, 2015
service is great
September 20, 2015
Happy w/ service
September 20, 2015
Outstanding service
September 20, 2015
Impala
September 20, 2015
Great experience.
September 18, 2015
Best experience at a dealership
September 16, 2015
Great! Super friendly, and straightforward
September 1, 2015
wonderful customer service experience
August 27, 2015
Best place to buy a vehicle
August 27, 2015
Awesome job guys..
August 23, 2015
Jeep Patriot
August 15, 2015
Great Experience
August 14, 2015
Pleased with Aaron's willingness to help!
August 13, 2015
Awesome place very Friendly people!
August 2, 2015
GREAT JOB
July 30, 2015
I got a new car!!
July 29, 2015
Great experience. Adam answered all our questions
July 24, 2015
See what i won
July 22, 2015
AMAZING
July 17, 2015
Read More