Brake Service near Yukon, OK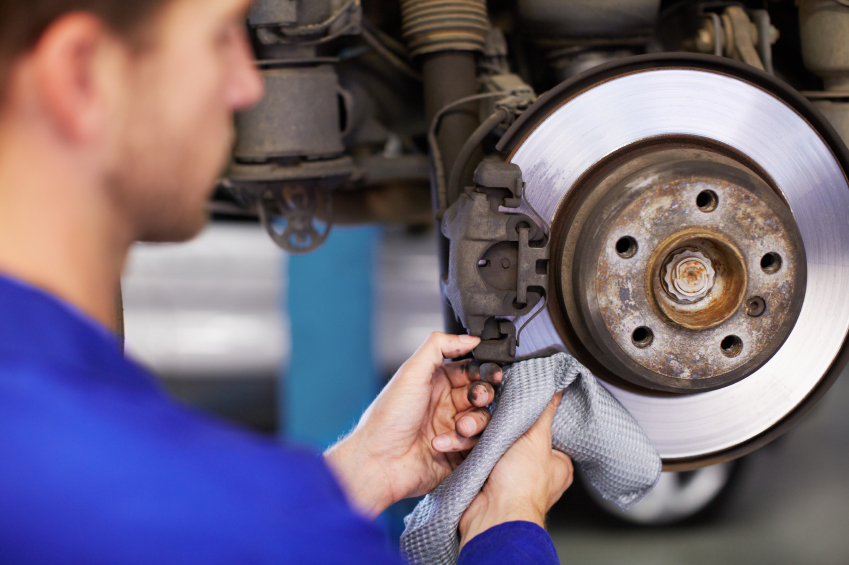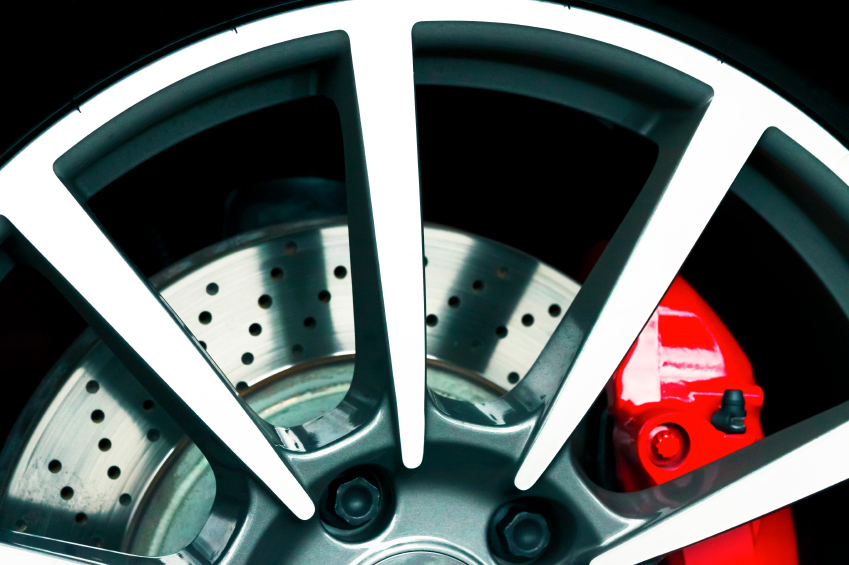 Do You Need New Brakes?
Service is usually the last place you want to be with your vehicle, but we at David Stanley Dodge will make the entire experience as pleasant as possible. Whether you're in for a routine oil change or brake service near Yukon, OK, we won't settle for anything less than 100 percent satisfaction. We also know that most people aren't familiar with how brakes truly function, and our service advisors are happy to explain everything. Let's get an overview started here, though!
There are a plethora of parts that work together to bring your vehicle to halt when you press on the brake pedal, from the brake pads to the brake hoses, calipers, and lines, and the master cylinder. It's a lot to take in. This complex hydraulic system multiplies the force instigated by depressing the pedal so that it's sufficient enough to stop your car. Breaking it down as simply as possible, brake fluid is forced through a small cylinder before reaching a bigger cylinder, which clamps the brakes around the wheel. If any of the parts of the braking system aren't functioning properly, it can be perilous for you and anyone in your vehicle – or even the vehicles around you.
Luckily, there are plenty of signs that it's time for your brake service near Yukon, OK! There are several noises to listen for, and most will be immediately obvious. Any squeaking or squealing when you hit the brakes is definitely a good indicator that it's time to schedule an appointment. There are other non-verbal cues, too, such as if your brake pedal feels "spongy" or if your steering wheel shakes. If your car is pulling one way or the other while braking, it could mean that one side is wearing quicker than the other, and wobbling or pulsating at highway speeds may be another indicator, as well. If the problem reaches the point where you hear a grinding sound, you will likely be forced to buy new calipers and rotors at the same time you replace your pads, which can cost a pretty penny. It's always better to catch this sort of issue early!
At David Stanley Dodge, our service department is well-trained in handling your brake service near Yukon, OK. You can schedule your appointment right here on our website, or give us a call at 866-714-4315 to speak with one of our friendly advisors. We're conveniently located at 7609 SE 29th Street in Midwest City, OK, so drop by soon!
Testimonials
Very happy with my purchase
September 21, 2015
service is great
September 20, 2015
Happy w/ service
September 20, 2015
Outstanding service
September 20, 2015
Impala
September 20, 2015
Great experience.
September 18, 2015
Best experience at a dealership
September 16, 2015
Great! Super friendly, and straightforward
September 1, 2015
wonderful customer service experience
August 27, 2015
Best place to buy a vehicle
August 27, 2015
Awesome job guys..
August 23, 2015
Jeep Patriot
August 15, 2015
Great Experience
August 14, 2015
Pleased with Aaron's willingness to help!
August 13, 2015
Awesome place very Friendly people!
August 2, 2015
GREAT JOB
July 30, 2015
I got a new car!!
July 29, 2015
Great experience. Adam answered all our questions
July 24, 2015
See what i won
July 22, 2015
AMAZING
July 17, 2015
Read More
Service Hours
(866) 714-4315
| | |
| --- | --- |
| Monday | 7:00 am - 7:00 pm |
| Tuesday | 7:00 am - 7:00 pm |
| Wednesday | 7:00 am - 7:00 pm |
| Thursday | 7:00 am - 7:00 pm |
| Friday | 7:00 am - 7:00 pm |
| Saturday | 7:00 am - 4:00 pm |
| Sunday | Closed |