Brake Service in Midwest City, OK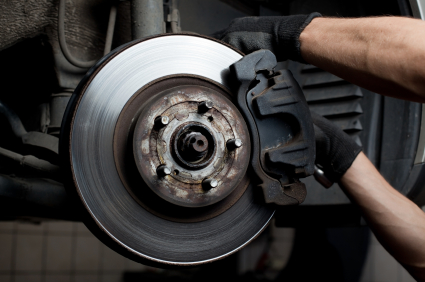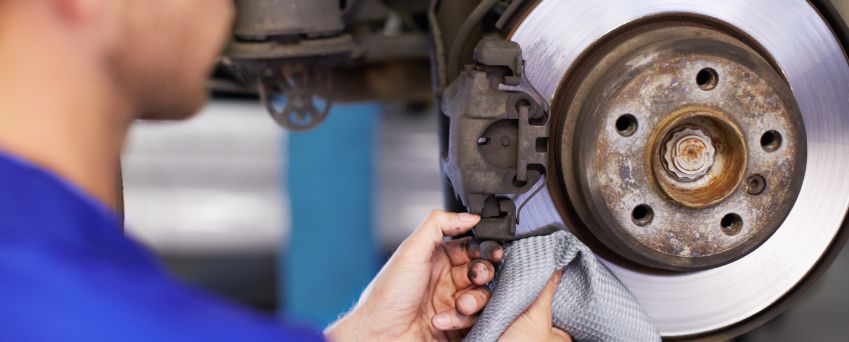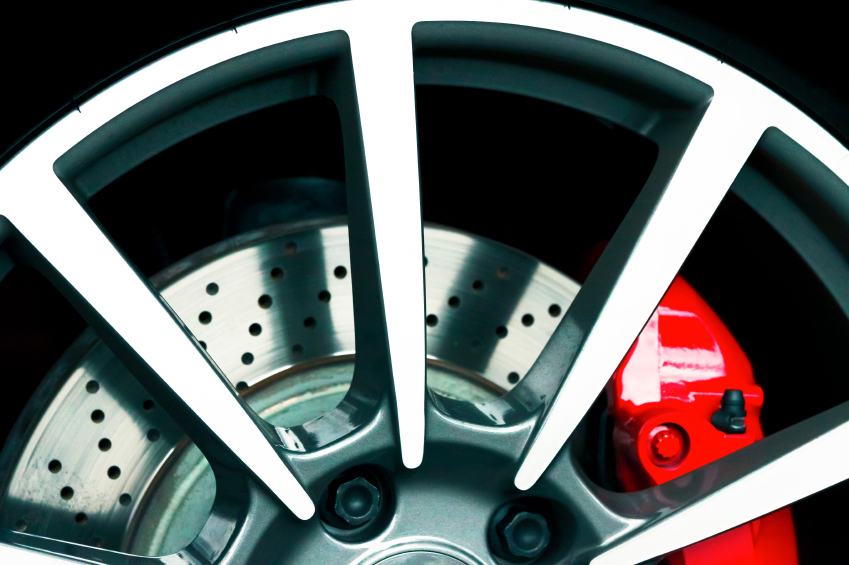 Whenever you hear a grinding sound or a high-pitched squealing when you decelerate, you know it's time for a brake service in Midwest City, OK. There is no better way to maintain your vehicle's high performance level than by coming into David Stanley Dodge for regular inspections, but if you think you need a brake service, don't hesitate to come in right away! Our mechanics are skilled and ready to take care of your vehicle like it's their own, so stop by today!
Your brakes are vital to the performance of your vehicle, as their functionality determines your capability to drive safely along Route 40. Every time you depress your brake, friction occurs, which results in your brake pads wearing out and reducing the thickness of the lining. You will know when it's time to have your brakes replaced because there will be a noticeable grinding of gears when you try to stop. This usually happens when your brake pads are worn down to less than an eighth of an inch, so try to avoid this dangerously low thickness and bring your vehicle in for regular brake inspections every few months. Our mechanics will make sure your brakes are in good working condition and keep an eye on their wear and tear, so you don't have to be surprised by the brake pad disintegration over time. They will also make sure your rotors are the right thickness, the calipers are functional, and corrosion and leakage is kept under control, so rust is never an issue.
You can visit our Service Department on our website by clicking on the Service tab across the top of your screen. If you have a question about your brake service in Midwest City, OK, feel free to utilize the Ask a Tech form, where you can inquire and receive a swift answer in no time. If you want to be updated about your vehicle manufacturer's safety notices, fill out the Vehicle Recall Request form to stay informed. When you're ready to visit our dealership, you just have to schedule a service appointment right from our website or by giving us a call at 866-714-4315. Your visit to David Stanley Dodge will consist of welcoming smiles, efficient service, and informative interactions with our mechanics.
Take the time to check out our Service Specials, which are constantly fluctuating with new deals that will help you save money! We have a slew of coupons and sales that are put in place to make sure you get the best deal on your brake service that you could possibly find. If you're looking not only to have your brakes inspected, but also to get your tires rotated, oil changed, or anything else, we are sure to have a few bundled specials that will pique your interest. When you come in for a tune-up, our mechanics will do everything in their power to make sure your brakes are properly cleaned with newly integrated pads, drums, discs, and any other components that need replacing.
It's time for your brake service in Midwest City, OK, so come on down to David Stanley Dodge today to get started! We are located at 7609 Southeast 29th Street in Midwest City, OK, next to Cheddar's Scratch Kitchen.
New Car Sales Hours
(877) 853-3755
| | |
| --- | --- |
| Monday | 8:30 am - 9:00 pm |
| Tuesday | 8:30 am - 9:00 pm |
| Wednesday | 8:30 am - 9:00 pm |
| Thursday | 8:30 am - 9:00 pm |
| Friday | 8:30 am - 9:00 pm |
| Saturday | 8:30 am - 10:00 pm |
| Sunday | Closed |
Testimonials
Very happy with my purchase
September 21, 2015
service is great
September 20, 2015
Happy w/ service
September 20, 2015
Outstanding service
September 20, 2015
Impala
September 20, 2015
Great experience.
September 18, 2015
Best experience at a dealership
September 16, 2015
Great! Super friendly, and straightforward
September 1, 2015
wonderful customer service experience
August 27, 2015
Best place to buy a vehicle
August 27, 2015
Awesome job guys..
August 23, 2015
Jeep Patriot
August 15, 2015
Great Experience
August 14, 2015
Pleased with Aaron's willingness to help!
August 13, 2015
Awesome place very Friendly people!
August 2, 2015
GREAT JOB
July 30, 2015
I got a new car!!
July 29, 2015
Great experience. Adam answered all our questions
July 24, 2015
See what i won
July 22, 2015
AMAZING
July 17, 2015
Read More